Paraffin Treatment Manicure

$25
Regular Pedicure (30 Min.)

$35

Trimming, shaping the nails, cuticle treat- ment, bydrating lotion, & polish application.

Pedicure Spa with Tiger Balm

$50

After a basic pedicure, enjoy a luxurious massage that relieves stress, relaxes your muscles, and circulates blood to help you relax.

Deluxe Pedi Hot Stone (Organic)

$60

This pedicure offers a full foot treatment with sea salt scrub, mask & lotion, hot stones, paraffin & callus removal.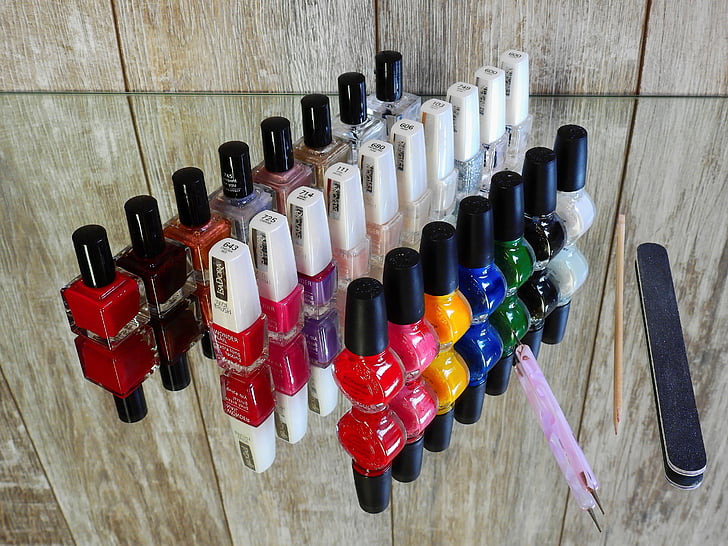 Liquid Gel Pink & White

$60

Acrylic with Gel Color

$45+

SNS with Artificial Tips

$50

Acrylic Fil with Gel Color

$35
Extra Massage (10 Min.)

$10
with Manicure $5
with Full Set $5
Manicure with Design/French

$12

Pedicure with Design/French

$20

Mani & Pedi (Includes 2 Toe Designs)

$30
General Information

Please contact our Manager for more informa- tion & special discounts when you are planning a pamper party, birthdays, bridal showers, or any other celebration

Cancellation

Please notify us at least 2 r brier to your appointment time if you need to cancel or reschedule. For group bookings o3or more, we require 24 hour notice for change or cancella- tion along with a 50% deposit for all services reserved by the group.

All Sales are Final

We accept VISA, Mastercard, Discover, and Cash. Gift Certificates are available. We are not responsible for lost or stolen gift certificates.

Health & Safety

We set high standards for cleanliness & sanita- tion starting with the most modern chairs available & pipeless pedicure chairs. The pipeless system replaces traditional style jets & internal water lines which can harhor bacteria. This ensures your safety by eliminating bacte- rial breeding grounds. We disinfect our equip- ment with medical grade sanitizers to ensure the safety of our customers.
Gentle cleanse, trimmed & shaped, cuticles are groomed to perfection followed by relaxing & exhilarating hand massage.

Gentle cleanse, trimmed & shaped, cuticles are groomed to perfection followed by relaxing & exhilarating hand massage.

Classic Manicure with Gel Polish

$35

Gentle cleanse, trimmed & shaped, cuticles are groomed to perfection followed by relaxing & exhilarating hand massage.After a manicure, we put gel polish on top of your nails that lasts up to two & a half weeks with no chipping & no drying time.

This special treatment leaves your hands feeling silky smooth. Hands are exfoliated using a rich blend of crystaline citric acid & luxurious crystal activator serum. Together they serve as a deep moisturizing treatment. Includes essential oil massage, warm paraffin, & hot towels.

A nail extension of Acrylic which is known as fake nails that put the tips on all ten fingers. It helps the real nails to grow out

A Sricky Builder gel that required UV or LED light to cure. A couple thin layer of gel that help your nail feel lighter and make it looks very natural, no odor, or chemical and also it doesn't damage the real nail bed.

Liquid Full Set with Gel Polish

$55

Also known as French Nails, this style has a pink base with a white tip that is all in CND powder.

Liquid Gel Pink & White

$60

SNS with Artifical Tips

$50

Manicure & Pedicure Combo

$50

Spa Pedicure & Spa Manicure Combo

$80

Princess Manicure & Pedicure

$30
Relax in our massage chair while you get your nails shaped, cuticles trimmed, and a gentle exfoliation scrub. Followed by callus removal, then topped off with a lotion massage, and hot towels.

Classic Pedicure with Gel Polish

$50

Relax in our massage chair while you get your nails shaped, cuticles trimmed, and a gentle exfoliation scrub. Followed by callus removal, then topped off with a lotion massage, and hot towels.. After the pedicure, we put Gel Polish on top of your toe nails that lasts up to 3 weeks with no chipping or dry time

An extension of a Classic Pedicure, it includes Tiger Balm massage which helps to relieve aches. Organic mandarin-massage scrub, peppermint mask wrapped in a hot towel and paraffin wax.

Deluxe Hot StoneSpa Pedicure

$60

An intense four-step process which will penetrate deeply to soften and moisturize your skin. An aeomatic foot scrub with crystals and mineral sea salt. Rejuvenating marine masque leaves your feet feeling fresh. Sugar Scrubs are available in different scents.

Princess Pedicure (Under 8)

$15

Princess Pedicure (8-11 years old)

$20
ADD-ON OPTIONS
*Not all options are available for Spa & Deluxe
4. French / American Hands & Feet

$5